Lululemon Buys Fitness Tech Company During Home Workout Boom
Lululemon Athletica is acquiring at-home fitness company, Mirror, to help capitalise on the pandemic-fuelled at-home workout trend.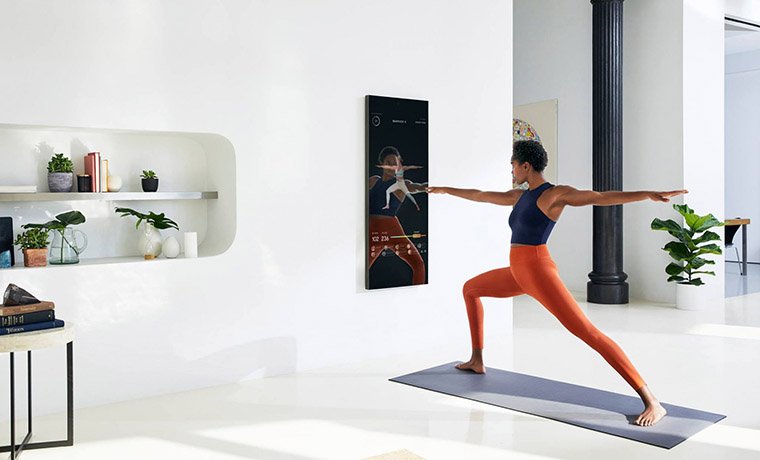 The athleticwear company has bought Mirror for $500 million USD. Mirror is a startup that launched in 2018. The company provides a smart mirror that features weekly live fitness classes and a catalogue of thousands of at-home workouts.
Mirror also provides personalised workout sessions. Lululemon aims to accelerate its plans to create a fitness ecosystem, which has boomed since the pandemic.
"We see the size and potential [in] this space as being very dramatic," said Calvin McDonald, the CEO of Luluemon Athletica.
The acquisition allows Mirror to continue operating as an independent business but will develop on its 2019 partnership with Lululemon.
The partnership featured workout and meditation classes hosted by Lululemon on the Mirror platform.
"In 2019 we detailed our vision to be the experiential brand that ignites a community of people living the sweatlife through sweat, grow and connect," said McDonald.
"The acquisition of Mirror is an exciting opportunity to build upon that vision, enhance our digital and interactive capabilities, and deepen our roots in the sweatlife."
The mirror retails for $1,500 USD – Lulumeon said this business is on track to generate $100 million in sales this year.
via Mirror
During the pandemic, Lululemon had to close its stores, but its online sales have surged 68 percent in Q1 as at-home workout popularity increased.
"I'm proud of how Lululemon has navigated these unexpected and unprecedented times," said McDonald. "We are learning more every day about our guests – how they enjoy interacting with us online and what makes them comfortable as stores reopen."
Lululemon plans to fund this acquisition through a combination of existing and new lending facilities, as well as cash on hand. The deal is set to be completed in the next fortnight.
Power Retail is dedicated to providing critical and live e-commerce retailer benchmarking data and shopper insights for the online retail industry. Click here to find out more about Power Retail E-Commerce Intelligence or here to sign-up for the free weekly Pulse Newsletter for more essential online retail content.