MyDeal a 'Fine Example' of Online Retail as it Looks to Float
MyDeal.com.au is getting ready to float on the ASX, after years of consideration. The online retailer has found its feet since its launch in 2011, and with the recent boom for e-commerce over the last eight months, the retailer is ready for the next step forward.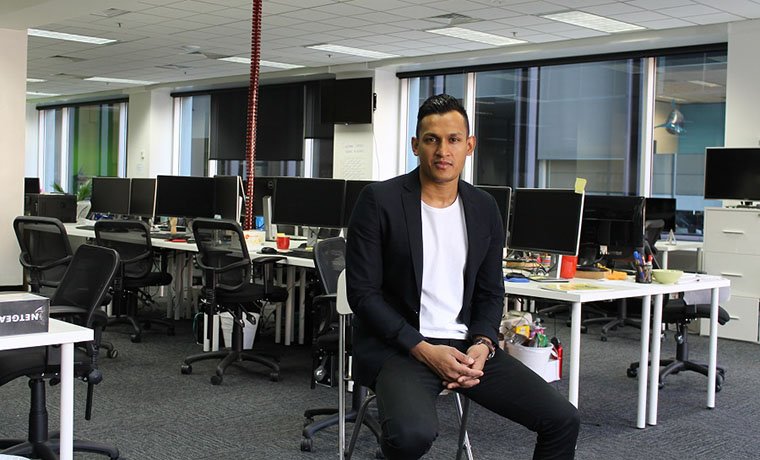 The online retailer launched in 2011 as a daily deals platform and has since grown into a home and garden-centric online marketplace. As of June 2020, the retailer has 800 active sellers, with 3.9 million average monthly visits from January to June this year.
"Speaking to any retailer, even bricks and mortar, they'll say there's been a strong shift online. Prior to COVID-19 we were on track to do about $75 million in sales, and with COVID we got to $103 million," CEO and Founder, Sean Senvirtne, told AFR.
"What we're seeing now is strong growth even outside of lockdowns. It's possible that this shift is permanent. People discover the convenience of online shopping – not needing to go to the shopping centre, or park the car – you can just order online, and it's delivered in the next few days."
MyDeal's focus on household goods has generated $103 million in Gross Transactional Value in FY20, up 164 percent from FY19. Since the start of 2020, MyDeal has sold more than one million products from its site.
Its conversion rates have grown 4.2 percent in H2FY20, a 25 percent increase on H2FY19. Its utilisation of AI-powered product recommendations and investment in email acquisition has assisted in a 98 percent uplift in sales from email newsletters between FY19 and FY20. Furthermore, traffic from organic search has increased over 62 percent from FY19 to FY20.
MyDeal is currently raising $40 million, $35 million in new capital and $5 million via Sell Down shares, ultimately valuing the company at $258.8 million.
In April 2017, MyDeal raised $5 million from Gandel Invest, owned by Tony Gandel, the son of the billionaire developer, John Gandel.
MyDeal operates on a low-margin and high-volume business model, with previous experience working in dropshipping. However, MyDeal has since launched its own private label, with an added product margin of 30-40 percent.
The IPO would allow MyDeal to accelerate its growth strategy, through the expansion of its technology capability, sales and marketing activities. Furthermore, MyDeal is looking to improve its conversion rates and customer engagement, to help increase repeat customer sales and finalise the deployment of its MyDeal mobile app.
"We are profitable, but we're a growth-focused business, and we want to establish the brand as the go-to marketplace for online furniture and household goods," Senvirtne told AFR. "At the end of July, we had over 550,000 active customers, which is growing rapidly. It's a testament to what we've been able to achieve with very minimum capital raising. Now we believe is the right time to take the company public to increase the awareness of the business and to be able to retain talent. Some of our peers are also doing really really well," he said.
MyDeal's focus on homewares makes it a stand out amongst its competitors. "MyDeal is competitively positioned against its peers as one of the very few
pureplay online retail marketplaces that focuses predominantly on household goods, including furniture and homewares," a statement from the company read.
"While I am proud of what the business has been able to achieve to date, I believe that we are still at the beginning of our journey," explained Senvirtne. "We have an exciting roadmap of growth opportunities in the short to medium term such as the development of our mobile apps and the expansion of our private label business, however, what I am most excited about is the innovative solutions that we can deliver for our customers and sellers in the future as our marketplace continues to evolve."
Non-Executive Chairman of MyDeal and Founder of NORA, Paul Greenberg, believes MyDeal is a 'fine example' of innovative e-commerce. "A fine example of innovative e-commerce, with the scalability of a full (sic) open marketplace platform combined with a steely focus on a consistent customer experience," he shared on LinkedIn. "And of course, a clear focus on the home, garden and lifestyle vertical."
CEO, Sean Senvirtne, will retain 49 percent ownership of MyDeal, with Gandel Invest holding 19.9 percent post IPO. Silver Globe will hold 13.3 percent post IPO, and new shareholders will account for 15.5 percent. MyDeal is scheduled to list on the ASX on October 22nd.
Like this story? Click here to find out more about Power Retail E-Commerce Intelligence or here to sign-up for the free weekly Pulse Newsletter for more essential online retail content.