Myer Reports 1/4 Total Sales from Online Channels
It's been a good year for online growth for Myer in the second quarter, as the retailer reports nearly one-quarter of total sales generated from digital channels.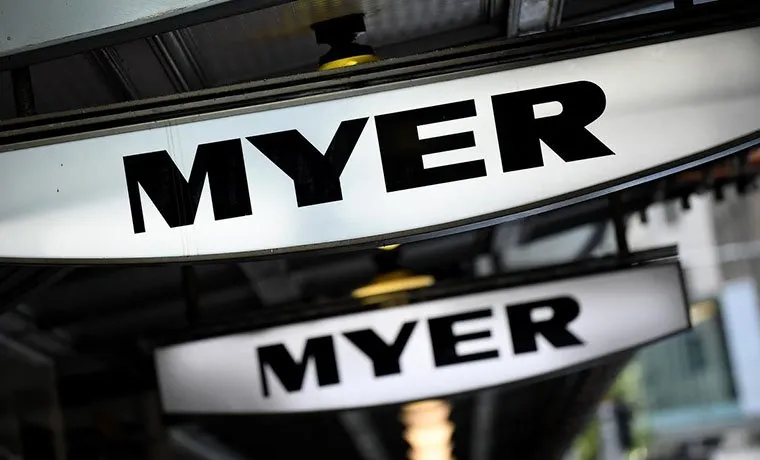 According to Myer's latest results, its total sales have increased anywhere between 1.65 percent to 17.3 percent in comparison to the second half of 2021.
For the full-year results, Myer reported a 12.3 percent to 12.7 percent increase in total sales, which is approximate $2.985B to $2.995B, compared to $2.658B in 2021.
Its online sales now represent 24 percent of total sales, increasing between 32.5 percent and 34.4 percent compared to FY21. Online sales now represent $715 million and $725 million for FY22.
"Execution of the Customer First Plan continues to deliver positive outcomes for the business with all
categories achieving sales growth over FY21, despite more trading days lost due to COVID this year," shared John King, the CEO of Myer.
"The momentum in the second half in terms of sales growth both in-store and online, profitability and
strengthening of our balance sheet places us well as we go into the new financial year."
Myer expects to remain net positive by the end of FY22, with a position of $155 million, compared to $112 million at the end of FY21.
Department store stock is currently 9.6 percent higher than 2H21, with clearance inventory at 6.2 percent of current department store stock on hand.
NPAT for the 26 weeks to 30 July 2022, is between $23 million and $28 million, which is an increase of between 160 percent to 217 percent compared to 2H21. Its FY22 NPAT is between $55 million and $60 million, increasing between 86 percent and 103 percent, excluding JobKeeper from the year prior.
The full-year results for Myer are expected to be released in September 2022.
The e-commerce landscape is changing. With a Power Retail Switched On membership, you get access to current e-commerce revenue and forecasting, traffic levels, average conversion rate, payment preferences and more!