One Million Transactions Every Day: Inside the Launch of Klarna
Klarna, a BNPL platform that originated in Stockholm, is launching in Australia. It's not a new company to the rest of the world, but to Australians, it's another platform that's entering an already crowded market. So, what makes it different, and is this the disruption to the market that Australia needs?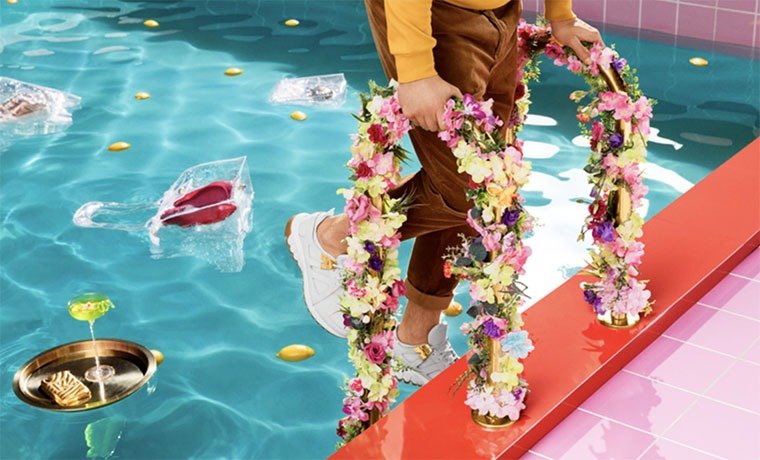 Buy Now, Pay Later is no longer a fad; it's no longer something that a small proportion of Australians know. According to a study from Power Retail, 98 percent of Australian shoppers are aware of the flexible payment options.
What makes Klarna different? The premise is similar to other BNPL platforms such as Afterpay and Zip. Customers have the option to pay for online orders in scheduled quarterly payments. With no interest and fees, it feels much the same to others. However, Klarna aims to disrupt the industry with its 'smoooth' features.
Customers, using the Klarna app, can browse and shop any online retailer within Australia and abroad, and purchase items with the scheduled timeframe. Within the app, customers can search exclusive deals and save products with enable price drop alerts.
Klarna has launched in partnership with Commonwealth Bank, which invested in the global fintech company last year to launch services in Australia and New Zealand.
"We are excited to be partnering with Klarna to bring their innovative payments technology and integrated shopping experience to the Australian market," says Matt Comyn, CEO of Commonwealth Bank. "Together with our market-leading digital technology, merchant relationships and strong customer network, we will deliver a range of innovative new services to benefit Australian consumers and merchants."
Let's Talk Figures
"We're the original Buy Now, Pay Later," Siemiatkowski tells us. Klarna was established in 2005, and now 'powers' more than 200,000 merchants worldwide. The company, which is a certified bank in Europe, has experienced 36 percent annual sales volume growth and processed $29bn USD transaction volumes in 2018.
Moreover, it's projected for 2019 to have over 35BN USD in transactions volumes, over 750mn USD in revenue and over 1 million transactions a day on the platform.
Currently, there are 12 million global app users, and 37,000 new downloads a day. The Klarna App in the United States is growing at a 'rate of 6 million app users'.
"If You're Long-Term Orientated…"
Klarna may just be launching in Australia, but its history predates the likes of Afterpay and Zip. "We're a very long-term oriented company. If you're long-term orientated, then you have to realise that you have to build products that are good for your customers," Siemiatkowski explains. "Obviously, they can facilitate how your customers can pay on instalments. But at the same time, you have to care about the longevity of your customers."
In 2019, Austrac launched an investigation into Afterpay for breaching 'anti-money laundering and counter-terrorism financing laws'. This has since raised questions surrounding the issues of regulation with non-bank fintech companies that offer these BNPL services.
Klarna Bank AB has been fully licensed since 2017, and is the only BNP service to complete credit checks prior to a customer's first purchase. "We do a million transactions every day," Siemiatkowski tells us. Unlike other BNPL platforms that rely on joining fees to start their purchases, Klarna must verify and approve each customer's ability to repay at each time of purchase, which includes carrying out a credit check.
Klarna isn't just a BNPL platform, though. Unlike its competition, this platform allows customers from Australia to shop from any merchant, in the country and abroad. Shoppers can also find exclusive sales within the app, and shop using the in-built browser.
For Retailers
Retailers are expected to embrace BNPL platforms such as Afterpay, and if you don't have one, you may run the risk of losing potential customers. Klarna is here to change that mentality. According to the brand, Klarna consumers are 'across demographics and highly engaged as preference and loyalty builds.' Moreover, in core markets, more than '70 percent of Klarna consumers make repeat purchases'. Klarna's primary source of revenue is from merchant partners, and a new merchant is added to its list every seven minutes.
Like this story? Sign-up for the free Pulse Weekly Newsletter for more essential online retail content.