Seafolly Appoints New CEO to 'Fix, Reset and Grow' the Brand
Seafolly is having quite a turbulent year. From filing for voluntary administration in mid-2020 to the acquisition of Jets Swimwear, the retailer is now naming a new CEO to further expand its offering.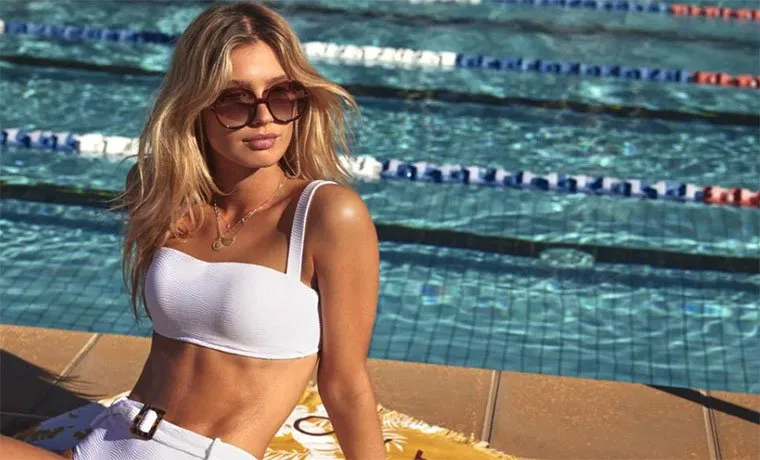 It's been a wild few months for Seafolly. From voluntary administration to a fresh start and now, a freshly appointed CEO.
The 45-year old swimwear retailer has announced that Brendan Santamaria is joining the team to 'fix, reset and grow' Seafolly following a rocky few months.  Samantaria has 15 years of CEO experience in the consumer goods industry, working with brands including Disney, Lonsdale and Everlast.
This new role aims to unify the brand and set it on the road to recovery following the 'challenging COVID-19 retail landscape'. Furthermore, Santamaria's new role will solidify the retailer's 'growth potential' internationally.
"I am excited to be joining the team at such a pivotal moment for the brand and the global retail environment," said Santamaria. "Now is the time to shake things up at Seafolly and I see real opportunity for Seafolly to emerge post-Voluntary Administration as one of the world's most iconic swimwear and beach lifestyle brands. To date, the brand has established and nurtured a global loyal customer following especially here in Australia. Our goal is to grow this customer base further and set the brand back on its trajectory to global success, together with our partners."
In late July, Seafolly was rescued from collapse by its previous owner, American-owned equity, L Catterton. Seafolly then rescused Jets Swimwear, which was formerly owned by PAS Group.
"I was overwhelmed by the level of interest and competition to own one of Australia's most recognisable brands," said Scott Langdon, the Administrator of Seafolly in July. "With an optimised retail, online and wholesale network, Seafolly will continue to be the iconic Australian beachwear brand that customers know and love."
The new CEO has previously worked with Designworks, a private label apparel business that he 'transitioned' into one of the country's 'largest branded' footwear and apparel wholesalers.
"Brendan's appointment comes as Seafolly embarks onto a new chapter in its journey to further grow and elevate the brand that has been leading the Australian swimwear market for the past four decades," said Ondrej Ruzicka, the Head of ANZ at L Catterton.
"Brendan's extensive leadership and retail experience will be a huge asset to Seafolly in the next phase of retail post COVID-19 and in bringing it closer to becoming the world's most iconic brand in this exciting category."
Like this story? Click here to find out more about Power Retail E-Commerce Intelligence or here to sign-up for the free weekly Pulse Newsletter for more essential online retail content.