SurfStitch Rides the Mobile Wave with New App
Surfstitch is introducing its first customer app to support its 'loyal customer base', in collaboration with Poq.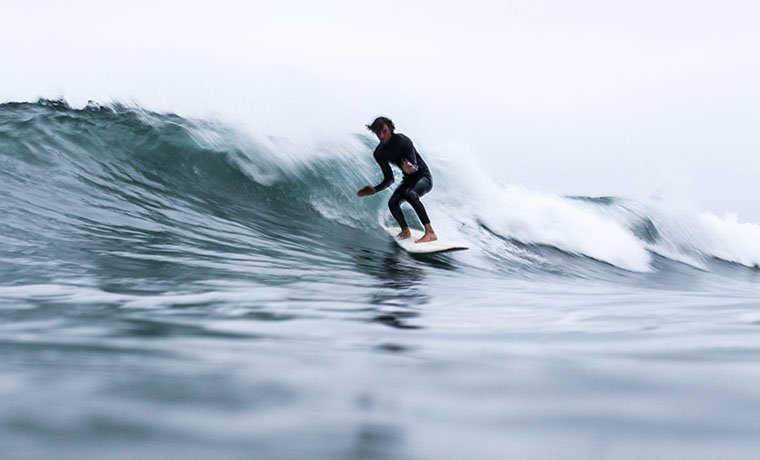 The app, which is available on both iOS and Android,  aims to engage with customers on a 'highly individualised basis', increasing 'customer lifetime value' and driving sales through the app.
The app is intended to launch in Australia, where SurfStitch has its highest customer base. SurfStitch decided to launch an app as 'the greatest volume of consumers are already shopping on mobile'.
Mobile shopping has increased in popularity rapidly over the last 12 months, with the rates of use overpassing desktop use in December 2019.
"At SurfStitch we want to reward our customers for their loyalty by providing them with the best possible experience available," said Justin Hillberg, Managing Director of SurfStitch. "Whether this be through enhanced product discoverability, app-exclusive drops or more impactful ways of surprising and delighting them. Apps allow us to do all of this while driving profitable revenue growth. Despite the Covid-19 outbreak, we thought it was essential to continue to prioritise our plans to engage shoppers through this additional channel. This pandemic has been a catalyst for mobile shopping, making an app all the more important for us."
SurfStitch is partnering with Poq to develop the app – Poq has also developed apps for Missguided and Cotton On. Furthermore, the app itself will be implemented and supported by Tryzens who partners exclusively with Poq in ANZ to develop apps for retailers.
"We are seeing retailer and consumer demand for app commerce growing," said Tryzens CEO, Andy Burton. "As a strong supportive channel alongside e-commerce, apps offer a logical extension of capabilities to enable differentiated services and engagement opportunities for different customer groups, especially for those who are regular shoppers."
The app has an objective of further strengthening the 'customer-first' mindset between the retailer and consumer. "We have a customer-first mindset at SurfStitch, and all initiatives we consider have to have a positive impact on experience, otherwise they don't get off the ground," said Dane Patterson, the General Manager of Brand & E-Commerce.
"In light of recent challenges both locally and globally, we decided now is the time, more than ever, to reinforce the relationship with our customers and give them something to feel good about. With the richer experience and improved ease and convenience apps offer, if we put a smile on our customers' faces, we've achieved what we set out to do," he said.
Power Retail is dedicated to providing critical and live e-commerce retailer benchmarking data and shopper insights for the online retail industry. Click here to find out more about Power Retail E-Commerce Intelligence or here to sign-up for the free weekly Pulse Newsletter for more essential online retail content.