The Eight Biggest E-Commerce Stories of 2021
It's been a huge year, to say the least. Here are eight of the biggest and best stories that we've covered this year in the e-commerce and retail landscape.
1. Afterpay Sold to Square for $39 Billion
In August 2021, the BNPL giant, Afterpay, was acquired by Square for $39 billion. co-Founders, Nick Molnar and Anthony Eisen, said that this acquisition is 'fully aligned to Square's vision and 'marks an important recognition' of the Australian tech sector.
"By combining with Square, we will further accelerate our growth in the U.S. and globally, offer access to a new category of in-person merchants, and provide a broader platform of new and valuable capabilities and services to our merchants and consumers. We are fully aligned with Square's purpose and, together, we hope to continue redefining financial wellness and responsible spending for our customers," they said. "The transaction marks an important recognition of the Australian technology sector as homegrown innovation continues to be shared more broadly throughout the world. It also provides our shareholders with the opportunity to be a part of future growth of an innovative company aligned with our vision."
2. kikki.K Saved from Collapse for Second Time
For the second time in two years, kikki.K was saved from voluntary administration. The stationery retailer was acquired by Erin Condren in 2020 but filed for VA once again in August 2021. A few months later, in October 2021, the business was acquired by Brandbank Group, which houses brands like Seed Heritage, French Connection and allkinds. "We are delighted to have kikki.K join our stable of world-class brands,"  said David Thomas, the CEO of Brandbank Group. "kikki.K has a strong following of passionate customers and a loyal team behind it. Our focus is to work together with the kikki.K team to create a successful future for the brand."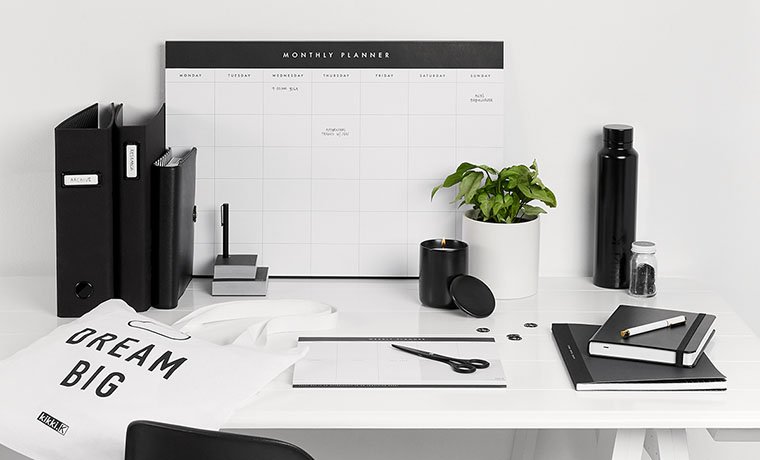 3. Australia Post's Temporary Pause of E-Com Parcels
During the height of lockdowns in 2021, Australia Post temporarily paused its parcel collections from online retailers in NSW, Victoria and the ACT, as its backlog reached pre-Christmas levels. For three days, the courier service had to sift its way through a backlog of millions of parcels, due to the e-commerce boom as a result of the pandemic. "The strength of e-commerce – up 31.8 percent as Australians took to online shopping in record numbers – has supported the result, as did the temporary regulatory changes which allowed us to meet the significant parcel demand and ongoing mail delivery," said the acting Group CEO, Rodney Boys.
4. Jeff Bezos Steps Down as Amazon CEO
In February 2021, Jeff Bezos made the decision to step down from his role as CEO, a position he held since the inception of Amazon in 1996. He left the role to Andy Jassy, who was previously the CEO of AWS. He announced he would take on the role of Executive Chair of Amazon, where he could focus his energy on innovations, new products and initiatives. "As Exec Chair I will stay engaged in important Amazon initiatives but also have the time and energy I need to focus on the Day 1 Fund, the Bezos Earth Fund, Blue Origin, The Washington Post, and my other passions. I've never had more energy, and this isn't about retiring. I'm super passionate about the impact I think these organizations can have," he said.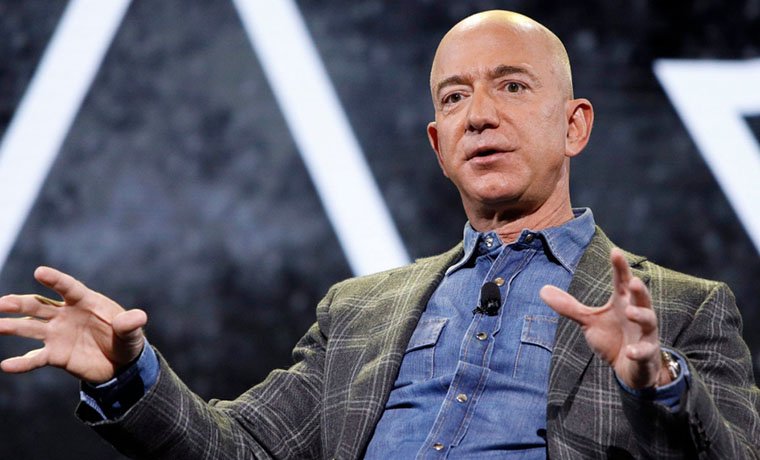 5. BWX Acquires Flora & Fauna
BWX acquired 100 percent of the eco-friendly online retailer, Flora & Fauna, in May this year. The acquisition included the entire Flora & Fauna team, including CEO and Founder, Julie Mathers. "We are thrilled to welcome the Flora & Fauna team to the BWX family, and alongside Nourished Life, create a best-in-class ethical online retail platform. Julie Mathers has built an incredible brand offering with her team and we are excited to work together in growing and leading the Natural wellness industry," said CEO and MD of BWX, Dave Fenlon.
"We know that consumers are placing increasing value on sustainable lifestyle choices, as well as direct-to-consumer convenience. With these two fast-growing online platforms, BWX intends to remain at the forefront of the global wellness revolution and is focused on continuing to evaluate opportunities to further enhance and grow its direct-to-consumer offering," he said.
6. Vicinity Announces Partnership with Global Marketplace
In late October 2021, Vicinity Centres entered a strategic partnership with Global Marketplace (which owns Click Frenzy, Click Central and Power Retail). The business took an almost 20 percent stake in the business to bridge the gap between online and offline retail. "This is an ideal strategic fit – Vicinity Centres owns and manages some of Australia's leading physical retail destinations, and GMP offers a substantial footprint in digital commerce," said Nathan Brown, the CEO of Global Marketplace.
"GMP will add to Vicinity's physical retail reach by offering established e-commerce brands, an audience of over 1.7 million online shoppers, and data and insights via Power Retail, Click Central, and two of the four biggest weeks on the Australian online retail calendar including Click Frenzy. Joining forces with Vicinity will facilitate GMP's continued growth and enhance the performance of omnichannel retail in Australia and deliver some ground-breaking new initiatives for retailers and customers," he said.
7. Etsy Acquires Depop for $1.6 Billion
The online marketplace, Etsy, acquired another online marketplace, Depop, for $1.6 billion in June 2021. The e-commerce business made the move to capture the Gen Z market, and deepen its reach with the Next Gen shopper. "In a statement released by Etsy, Depop aligns with multiple areas of its criteria, including sharing its DNA with a "parallel growth strategy that highlights sellers' unique merchandise by improving search and discovery, driving human connections, and building marketplace trust," the retailer shared.
8. Click Central Launches in Record Speed
Click Frenzy's online marketplace, Click Central, went live in June 2021. The digital marketplace is described as an 'everyday destination' for lovers of the online sales event, and features more than 120,000 products on its platform. At the time of the launch, Mark Gray, Director of Marketplaces at Click Central, explained that the platform was launched in an extraordinary timeframe. In fact, it took just over three months to develop and launch the entire platform.
"For our launch, we've curated 150 best-in-market deals shoppers can really get excited about. This is on top of the 120,000 great products they can discover on the site, with thousands more being added weekly. It's going to be a huge few days for online shoppers in Australia, and we're mega excited to put the absolute best deals on show for our grand opening," he said.
The e-commerce landscape is changing. With a Power Retail Switched On membership, you get access to current e-commerce revenue and forecasting, traffic levels, average conversion rate, payment preferences and more!