This Online Brand is Giving Wasteful Packaging the Flick
The Quick Flick is removing the use of 'regular' plastic from its packaging in an effort to reduce environmental waste.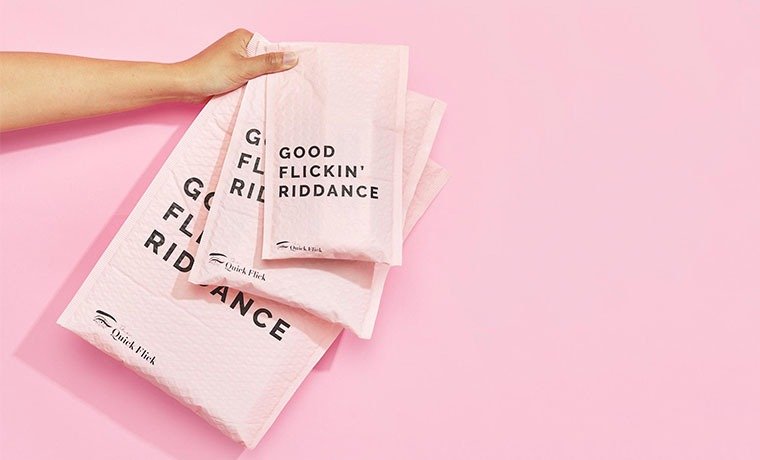 The Australian eyeliner company, which was nominated for the Emerging Online Retailer of the Year award at the 2020 All Star Bash, is making the switch to oxo-biodegradable packaging.
"We're telling regular plastic to "flick off!" at The Quick Flick, with our switch to oxo-biodegradable mailers," said Iris Smit, the CEO and Founder of The Quick Flick.
This switch includes bubble mailers, which 'look and feel' like regular packaging. However, the packaging breaks down in the landfill and 'doesn't emit methane' during the degradation process.
Moreover, The Quick Flick is also removing its 'How-To cards' from every package, and replacing it with a QR code on the satchel. This QR code allows the consumer to watch a How-To video by scanning the code with their phones.
"As a brand, we are dedicated to sourcing eco-friendly packaging options to reduce our overall ecological footprint and look forward to exploring other earth-friendly options in 2020," Smit explained on LinkedIn.
Like this story? Sign-up for the free Pulse Weekly Newsletter for more essential online retail content.