eBay Partners with Hubbed for Click & Collect Service
eBay is partnering with Hubbed to expand its current Click & Collect offering. The online retailer will work with the logistics company, and utilise 1,200 Hubbed parcel points across Australia.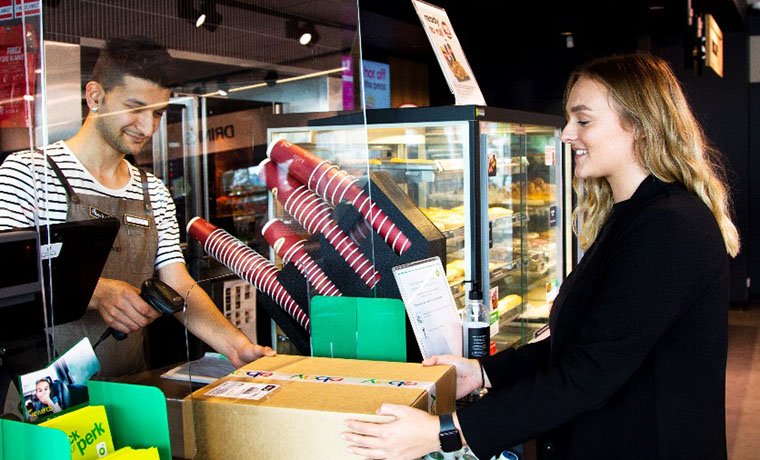 In a new report from Hubbed, 72 percent of Australian shoppers said they would prefer to collect their online order from an after-hours collection point. Hubbed uses parcel collection points in locations such as 7-Eleven, National Storage, bp, and Pack & Send.
The Click & Collect trend has increased in popularity as the pandemic was announced by the WHO in March 2020.
The increased interest in online shopping has increased substantially in the last 12 months, with 38 percent of Australian shoppers saying they are more comfortable shopping online than they were this time last year, Power Retail reported in the sixth edition of the Trajectory Report.
Furthermore, for those who rarely shopped online in 2019, a collossal 68 percent now feel 'more comfortable' in the online shopping space.
"We are pleased to add Hubbed to our already unrivalled Click and Collect network. The partnership will expand our reach, enabling even greater coverage to buyers in regional areas – 85 percent of Australians able to access after hours delivery options when shopping with eBay," said David Ramadge, the Senior Director of eBay.
"With more Australians planning to shop online this Christmas, we hope it will provide greater convenience to shoppers purchasing from our 40,000 Australian retailers," he continued.
The Christmas season is forecast to be one of the busiest yet, with the unprecedented adoption to e-commerce driving further sales during sales events like Click Frenzy, Black Friday and Cyber Monday.
According to the Power Retail Trajectory Report, a huge 78 percent of Australian shoppers are planning to shop earlier for gifts, as a result of courier delays in the lead up to Christmas.
As a result, there has been an uplift in Click & Collect popularity, with Australian shoppers collecting their goods in their own time.
"There has been significant growth in the use of Click and Collect services over the last year, due, in large part, to the acceleration of e-commerce sales," explained David McLean, the CEO and Founder of Hubbed.
"Hubbed is pleased to further broaden eBay's Click and Collect network. Our research shows that customers also prefer locations that are reliable, secure and increasingly support sustainability by reducing the number of journeys made by couriers to individual homes."
Currently, Hubbed has more than 2,000 locations. eBay will utilise 1,200 of its locations for Aussie online shoppers.
Like this story? Click here to find out more about Power Retail E-Commerce Intelligence or here to sign-up for the free weekly Pulse Newsletter for more essential online retail content.