The Future of Warehouse Automation for E-Commerce
For retailers that are looking towards expediting shipping and introducing faster delivery times, there's no better reason to start thinking about automation.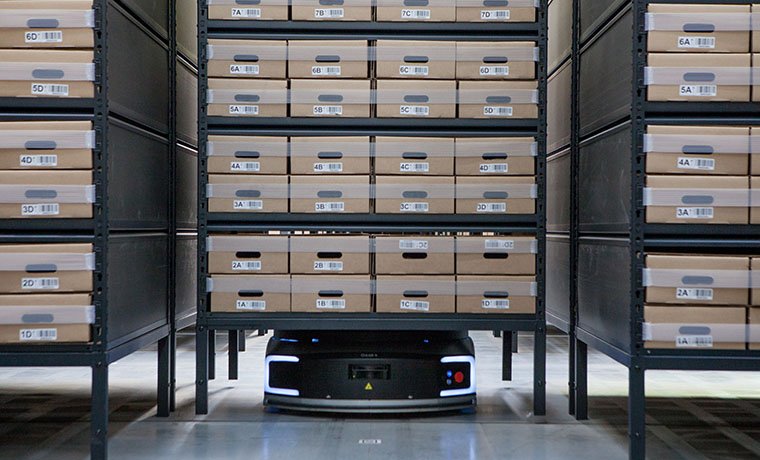 Showing no signs of slowing down, e-commerce has made 2020 its year for optimum expansion.
eStore Logistics is unveiling two new warehouse facilities in Melbourne that will be equipped with 200 Autonomous Mobile Robots (AMRs) by 2022.  The $40 million expansion aims to power the future of e-commerce for Australian retailers, including Kogan, MTB Direct, Patagonia and Temple & Webster.
"Australian e-commerce is enjoying a phenomenal growth-spurt right now," said Leigh Williams, Managing Director at eStore Logistics.
"In just a few months it's gained ground that would otherwise have taken years. What's more, with e-commerce penetration in Australia playing catch-up on other more developed markets such as the US and UK, e-commerce still has enormous room for growth."
How Do the Robots Work?
Using proprietary algorithms base don historical matching data, the eStore Logistics AMR uses the 'most effective' paths and order groupings for goods. Form there, the AMR communicates with each other and optimises operations by automatically adjusting the storage locations of shelves and pallets for picking.
"Consumers are demanding faster delivery today than they were three to four years ago, and our robotics warehouse systems mean online retailers can give their customers the best service possible — including same-day delivery — in the most cost-effective way possible," said Williams.
The process is similar to household robotic vacuums, but can easily start improving a retailer's WMS and fulfil up to 95,000 orders a day. The rollout coincides with the e-commerce boom that Australia is currently experiencing.
Under the pandemic and nation-wide lockdown, e-commerce has grown 20- percent YoY. Moreover, online retail has accounted for one in five dollars spent on non-food goods in April alone.
With the boom comes increasing customer expectations – faster shipping and superior experience are some of the increasingly popular changes that Australian e-commerce is undertaking.
Changing Customer Expectations
Consumers are expecting delivery to become faster than ever before. What may be an expensive and arduous change for many retailers, it's a trend that is only going to become more popular.
"The robot-equipped warehouses will ensure retailers can easily manage sales spikes during peak periods, such as Black Friday, EOFY and Christmas. Using internally developed advanced algorithms, sales orders are shipped the same day from the most optimal warehouse and with the most suitable lowest cost freight carrier," said a spokesperson from eStore Logistics.
Some of the retailers that are using this service include Kogan, Temple & Webster, MTB Direct and Patagonia. The use of AMRs means that niche, independent retailers 'can compete with big brands' by offering customers 'cost-effective, same-day delivery' on orders received as late as 4 PM, the company explained.
"Working with eStore Logistics allows us to focus on what we're good at while leaving the operations to the experts," explained Jen Geale, the Co-Founder and General Manager at MTB Direct.
"We get access to the type of world-class warehousing and fulfilment that would be out-of-reach for a business like ours otherwise. We can scale up and down as needed, while also meeting customer demand for super fast delivery."
Power Retail is dedicated to providing critical and live e-commerce retailer benchmarking data and shopper insights for the online retail industry. Click here to find out more about Power Retail E-Commerce Intelligence or here to sign-up for the free weekly Pulse Newsletter for more essential online retail content.