Retail Isn't Dying, It's Just Changing
The Australian Bureau of Statistics released a report showcasing an increase of sales by 0.9 percent in November. Online retail is on the rise. So, why are we saying that the industry is dying?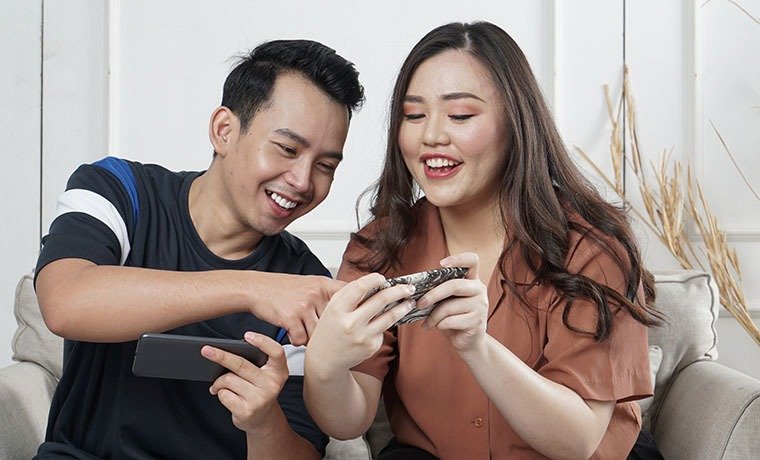 When I began my BA in Journalism at university, I was told on my first day that the whole industry was dead. Print had taken a punch, and as such, was in decline. Many of my classmates decided then and there to jump ship and switch degrees – there was no point in trying, so you may as well get out now while you still could.
However, as I continued my degree, journalism made a transition from print to online, with a series of large corporations relying on the likes of streaming services and blogs to keep in touch with its readers. The shift from physical to online was a tough move for many, but it was necessary to progress further. The industry wasn't dying; it was just changing.
It's the same with retail. Currently, there are more mainstream reports on its imminent death than anything else in the industry. While it's a scary time for many retailers, especially seeing the veteran brands filing for administration, it's far more dangerous to present the idea that the sector in itself, is dying.
What is clear to establish is that the retail industry isn't dying; it's merely transforming. Australia is quite behind the rest of the world when it comes to online retail, and we're currently seeing the result of growing pains. Free shipping, same-day delivery and a constant flow of new technology can be hard to grasp, especially for SMEs. As customers make the shift from physical stores to e-commerce, those who can't keep up may disappear. We've seen it with retailers in the past, and we'll continue to see it in the future.
As with everything, change is a hard pill to swallow. We're seeing old friends fade away, and it can be easy to blame a failing economy. However, if you look at the likes of Amazon, eBay, Alibaba and other online conglomerates, it's clear that the industry isn't actually in decline, it's growing.
Is Retail Actually Dying?
According to the Australian Bureau of Statistics, November 2019 saw a lift in sales by 0.9 percent, which has been seasonally adjusted. This comes from a lift of 0.1 percent in October. Moreover, the ABS reported that online retail contributed 7.1 percent to total retail turnover in November 2019. In November 2018, the online retail contribution was 6.6 percent of retail turnover.
"While a great result in itself, I feel that the real news in this story was overlooked – and that is the impact e-commerce had on this result," explains David Fear, Head of Analytics at Power Retail. "To simplify things, let's look at year-on-year growth in retail. According to ABS data, total retail in November 2019 was up $913 million, or 3.2 percent. This is a good result, and it helps bring the growth in retail to 2.7 percent for the financial year up to November – however December accounts for nearly 11 percent of all retail trade, so it's too early to make a judgement on the state of things just yet."
So, What's Actually Dying?
Perhaps it's the retailer who can't keep up with metamorphic customer habits, or new technology. As an example, last year, Forever 21 announced the closure of a chunk of its physical stores. While it was a shock to many retailers, to customers, it was inevitable. The retailer wasn't keeping up with the latest trends, it was involved in numerous lawsuits, and it was considered 'old-fashioned'. Rather than dying out completely, Forever 21 understood that to stay afloat, you'd have to swim a little harder. So what did Forever 21 do? It shifted to a pureplay focus, relying on the power of e-commerce to keep its head above water.
"The global e-commerce market represents an enormous growth opportunity. Over 60 percent of Australian online shoppers and more than 80 percent of Canadian online shoppers are now purchasing from international retailers, and we're also noticing a growing trend towards cross-border e-commerce from a variety of markets across APAC and LATAM," says Matthew Merrilees, CEO, North America, Global-e.
What Will the Future Look Like?
There are plenty of positives that an in-store experience provides for customers, just as there are many for online shoppers. It's the point of trying to blend them and create the superpower of shopping. At the NRF 2020 Big Show, there were more innovations than you could shake a stick at.
From Virtual Reality for makeup, shoes and costumes to gamifying a simple cup of coffee, retailers are combining the small tasks of everyday life and making them an enjoyable experience.
Currently, just under 90 percent of all transactions are made in-store. While online shopping is rapidly increasing in size, it's unlikely that brick and mortar will be disappearing any time soon. According to Forbes, 80 percent of all transactions will continue to be made in-store by the year 2025. That doesn't sound like a dying industry to me, just an adapting one.
In this current climate, it's easier to report on the doom and gloom of the retail industry. People will never stop buying products – customers want the latest trends, the hottest clothes and great prices.
If everyone from my journalism lecture on day one of university walked out straight away, we'd be seeing a far less progressive industry today. In order to keep retail alive, we mustn't back away from it altogether. Instead, retailers have to work harder to keep customers happy, figure out ways to make the best of both worlds. And I, for one, am excited about the future.
Like this story? Sign-up for the free Pulse Weekly Newsletter for more essential online retail content.