The 'New Normal' – Preparing For the Retail Recovery
While we're no way close to the reopening of the country, retailers should already be turning to a recovery plan for their businesses. Here are some ways retailers are preparing for the big recovery of 2020.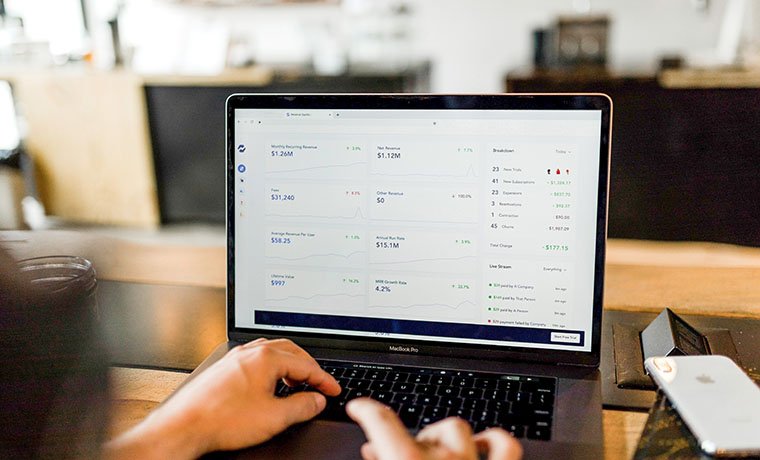 From rapidly changing consumer habits to a decrease in overall confidence, there have been immediate impacts from the COVID-19 outbreak.
According to the Let's Regrow Town Hall information session, consumer confidence is steadily diminishing, despite the decrease in COVID-19 cases. "As the number of new coronavirus cases in Australia begins to slow, there is a direct impact on the stabilisation of consumer confidence, albeit still well below levels prior to mid-March," the information session found.
In a recently published report by McKinsey, more than 80 percent of retailers said they're facing some store closures, with fashion retailers experiencing the most significant impact.
While it seems as if we are facing a 'new normal', there is plenty of changes that Australians are yet to experience. This includes catching up with delayed deliveries, keeping up with stock shortages and making up for lost rent.
As consumers avoid shopping centres, retailers in the fashion industry have experienced up to 70 percent in lost sales. Even after the brick and mortar shops reopen, it may not immediately help the industry bounce back to its former glory.
So, how can retailers begin their road to recovery in a post-COVID world?
The Big Pivot

There have been several retailers who have made a drastic switch in product offering to help minimise the financial strain of COVID-19. One such brand includes Noni-B, who has pivoted to sell home and health products alongside its apparel. Moreover, in the future, brands will have to pivot their offering in accordance with areas of the business that's been impacted due to self-isolation.

"Brands need to find ways to adapt their products/services using the resources/stock they have accessible and making it relevant to what consumers are doing (staying indoors)," said Bianka Velevska, the Founder and Managing Director of Brand.Ing. "A great example of this is luggage startup July introducing a range of backpacks in addition to its luggage as well as ST.ALI (cafe and coffee roaster) pivoting to hand sanitizer as they had the manufacturing capability."

Fast is Not Fast Enough

With the chance of brick and mortar stores out the window, shipping is now expected faster than ever. Last week, Australia Post announced it would be retaining 2,000 posties to 'help manage the unprecedented parcel volumes' and reduce the strain on Australia's e-commerce purchases. "It is imperative we act fast to ensure parcels can be delivered promptly and we can support our country. We ask for communities to understand as we roll out these changes," said Christine Holgate, the CEO of Australia Post. This isn't going to change any time soon, as the demand for fast and cheap shipping continues to grow as customers become more comfortable with e-commerce.

The shipping trends that were predicted at the end of 2019 have now transformed. Consumers will now expect faster shipping, and at an extremely low-cost. Same-day dispatch and two-day delivery may become the new normal as e-commerce becomes more popular amongst Australian consumers.

The Consumer Comes First

Now more than ever is the time to invest in advanced customer experience techniques and plans to create an in-store experience. As consumers have no chance of leaving the house to buy clothing or footwear, it's imperative that retailers provide a similar experience online as they do in-store.

"With more time being spent at home and consumers getting into the habit of shopping online significantly increasing, retailers will have to ensure they're communicating their shipping details effectively throughout their email marketing sequences, on their website and ensuring their couriers are reliable and helpful," Velevska said. "In addition to this, brands going the extra mile to have faster shipping times and flexible exchange/return policies will be highly favoured."

Invest in the Online Shopping Experience

Now is the best time for a retailer to invest in e-commerce. "If there's anything the pandemic has confined is that it's time to invest in the online shopping experience," said Velevska.

"When a company invests more in the user experience of its products or website, it can see improvements in:
– overall revenue/conversion – because of greater ease of use, better emotional attachment to the brand, and resulting customer loyalty
– Increased customer satisfaction, also business-to-business satisfaction – because customers love well-designed products that give them what they need and want (and what they don't know they need and want)
– Lower support calls – because pre-empting so many likely user problems via UX techniques lowers the company's costs
– Reduced development waste – which increases development efficiency and thus saves money in the development phase."
Staying up to date with a better bandwidth is also a factor that retailers must take into consideration. When Kmart trialled its new customer-controlling method (an online queue), customers showed their distant upfront. As such, retailers must have a better bandwidth in order to sustain high levels of traffic on the site at a time.
"In the thick of the pandemic, Kmart had to think quick and purposefully limited the number of shoppers that can be on its website at a time (to avoid the website crashing)," Velevska said. "When a shopper attempted to access the site during a time of high traffic volume, they were instead taken to a 'waiting room' and informed of an expected wait time. The implementation received backlash from customers and is advised against as it's a short-term solution, can lead to customers bouncing from the website and shopping with a competitor. Brands should invest in having the right processes in place and anticipate traffic peaks."
Welcome to the 'new normal'. As the virus passes, the trail it leaves behind offers an abundance of opportunity. Retailers will have to adjust to suit the new wave of consumer expectations and regulations more than ever before.
Power Retail is dedicated to providing critical and live e-commerce retailer benchmarking data and shopper insights for the online retail industry. Click here to find out more about Power Retail E-Commerce Intelligence or here to sign-up for the free weekly Pulse Newsletter for more essential online retail content.