"Competition is Fierce": A Look Inside Adore Society, One Year On
It's Adore Society's first birthday, and to celebrate the milestone, we had a chat with Miranda Bliss, Senior Loyalty and Retention Manager at Adore Beauty about its development process, and what makes a good loyalty program in 2022.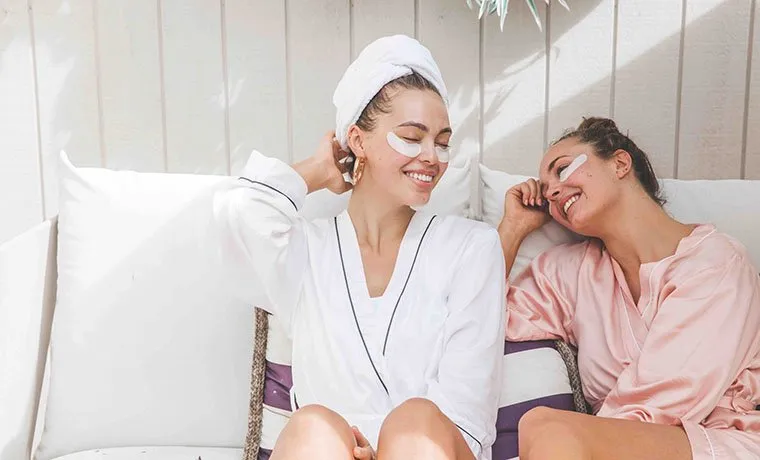 Adore Society, Adore Beauty's loyalty program, is celebrating its first birthday. Launched in March 2021, it offers three tiers to consumers based on their spend. It's a direct rival to Mecca's Beauty Loop and Sephora's Beauty Pass, a veteran in the game of loyalty programs. How has this newbie shaped up in its first 12 months on the market?
Let's start with what the goal was for Adore Beauty. In a study from Loyalty & Reward Co., Adore Beauty's loyalty program was introduced for five critical reasons:
The 'Nature of the Industry'
Adore Beauty's Brand Ethos
Competition
The Power of Loyalty Programs
As we said in 2021, launching a loyalty program is a natural progression for the retailer – a no brainer, if you will. As the retailer listed on the ASX in late 2020, it had to step up and create a program that aligned with its ethos, brand image and curated content.
What does the typical Adore Society member look like? They already have a great knowledge of beauty and wellness products, plus a concrete routine in place. Members of the Adore Society loyalty program want to know about the latest product launches, expand their existing product range and get a better understanding of the industry via Adore Beauty's rich content.
Now, one year later, Miranda Bliss, the Senior Loyalty and Retention Manager at Adore Beauty, tells us how the program has fared in the eyes of consumers and investors. "We are so thrilled to be celebrating Adore Society's first birthday!" she tells Power Retail. "We launched Adore Society back in March 2021 to elevate our customer journey and reward you for being you."
In one year, has Adore Society met expectations? According to Bliss, it has exceeded business expectations and received a positive response from the Adore beauty community. "We experienced an overwhelming number of signups with over 90,000 joining in our first three months and over 95 percent of customers that qualified for Level 3 joining the program," she shares.
Aussies love a good loyalty program. In fact, the average shopper is currently enrolled in roughly six loyalty programs. Furthermore, a 2021 Trajectory report from Power Retail indicates that half of Aussie shoppers have chosen one retailer over another, solely based on the retailer's loyalty offering.
So there's a lot at stake when it comes to creating a loyalty program – let alone a good one.
While developing Adore Society, the team had plenty of best practice references to look at, plus a plethora of customer feedback to fine-tune it.
"Adore Beauty is not the first to launch a loyalty program, however, our learnings over the last year will be what makes us stand out from the rest," says Bliss. "We always take our customer feedback on board to ensure we're shaping the loyalty program experience in the best possible way for them." Feedback from their customers helped the retail adapt and fine-tune their content, such as their experiential masterclasses. "It was amazing to see how positively people responded to them," Bliss continues.
Of course, it should come as no surprise that the modern digital customer continues to evolve and change. In 2020, the retail industry was shaken by the pandemic, with retailers and shoppers forced to commit to e-commerce unlike ever before. As a pureplay retailer, Adore Beauty was already prepared for the onslaught of new and existing shoppers, but it didn't stop the business from listening to what the shoppers wanted, and making adjustments along the way.
"Consumer loyalty is constantly evolving, so it's vital to understand their behaviours and have an offering that aligns with their values and habits," says Bliss. "Competition is fierce among retailers, so investing resources towards a loyalty program and doing it correctly can see retailers reap the rewards. By building customer loyalty with a program, it drives repeat business, can increase profits and develop a strong and active customer base as we've seen with Adore Society over the last 12 months," she tells us.
It's also no secret that the last 24 months have given consumers ample time to get comfortable with online shopping. "We have seen customers shopping from more categories within the business and at a growing rate of frequency," says Bliss.
This has influenced plenty of benefits and offers that the Adore Society loyalty program provides. "We have continued to grow the benefits of the program and ensure we offer regular financial rewards such as birthday or level entry rewards, we have introduced a number of member-only promotions and competitions and recently we have introduced early access to key sales events," she explains.
So, what makes a good loyalty program? Is it the rewards? The discounts? Free shipping? Well, yes. In fact, 68.3 percent of shoppers say that the latter is the most important reward for a loyalty program to offer. Other benefits such as points for cash, discounts and vouchers also rank high on the list. However, in order to get these benefits correct, retailers must listen (and we mean really listen) to what the customer wants. After all, 77 percent of Aussie consumers have engaged with loyalty programs in the last three months.
This is a sentiment backed by Bliss and Adore Beauty. "The foundation for a good loyalty program is listening to your community," she tells us. "When we launched Adore Society, we set out to create a community and in turn, retain and grow our existing customers."
But it's not just the physical benefits or free shipping that can increase retention and engagement with the retailer (although it certainly does help) – it's also about having valuable offerings to the targeted consumers, so they can feel heard while benefiting from perks long the way. "An example of this is the introduction of masterclasses, which elevated the Adore Beauty brand to include education while continuing to guide customers to find the right products for them and speak to like-minded people," says Bliss.
In honour of its first birthday, Adore Beauty is partnering with Luxury Escapes with a competition, giving members the chance to win a trip to Thailand, with an 'indulgent' experience with haircare brand Kérastase and skincare icon James Vivian. Plus, 20 winners can enjoy a lifetime supply of Tim Tams – what a great branding exercise from Adore Beauty, I must say!
Looking back, is there anything that the team at Adore Beauty would have done differently? No, according to Bliss. "It's not often businesses get to say they got it right the first time around, but in this case we did," she tells Power Retail. "The structure of Adore Society is heavily based on market research in the beauty industry and insights from our customers. By utilising this data, we knew our customers wanted something unique and personalised so that became our main focus for the program and we built our offerings within this."
The e-commerce landscape is changing. With a Power Retail Switched On membership, you get access to current e-commerce revenue and forecasting, traffic levels, average conversion rate, payment preferences and more!