E-COMMERCE TIME MACHINE: Nourished Life
Nourished Life aims to make the beauty scene more organic. Selling only organic and natural products, it has been a leader in sustainable retailing since its inception in 2011. Jump in the E-Commerce Time Machine to explore its journey from the 2010s to today.
Founded by Irene Falcone in 2011, Nourished Life aims to sell 'all things natural'. The pureplay retailer went on to win several awards along the way. While Falcone has since left the company, the business has continued to expand and grow.
Let's explore the business' e-commerce journey from 2011 to today and see how far it has come since its inception. What works well, and what could be improved? Let us know!
2011

2013

2015

2017

2020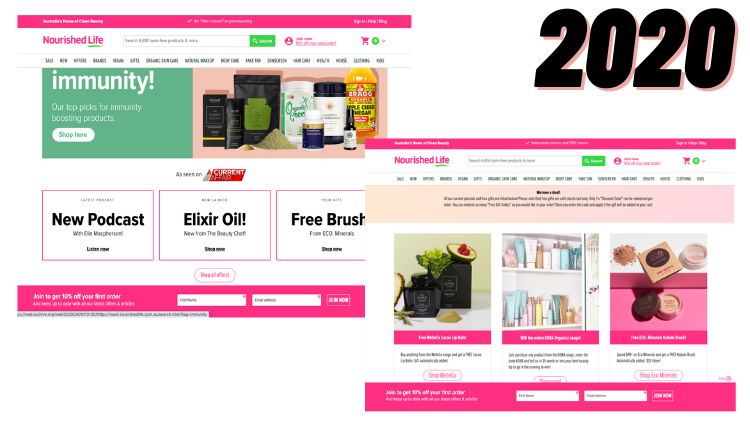 2022
The e-commerce landscape is changing. With a Power Retail Switched On membership, you get access to current e-commerce revenue and forecasting, traffic levels, average conversion rate, payment preferences and more!