Are You Ready for the Holiday Season Sales?
The holiday season is fast approaching, and for retailers who are placing primary focus on e-commerce, now is the time to start planning for the influx of sales during the peak sales period. We spoke to Leigh Williams, CEO and Founder of eStore Logistics to make the holiday season go as smooth as possible, in a year of unpredictability.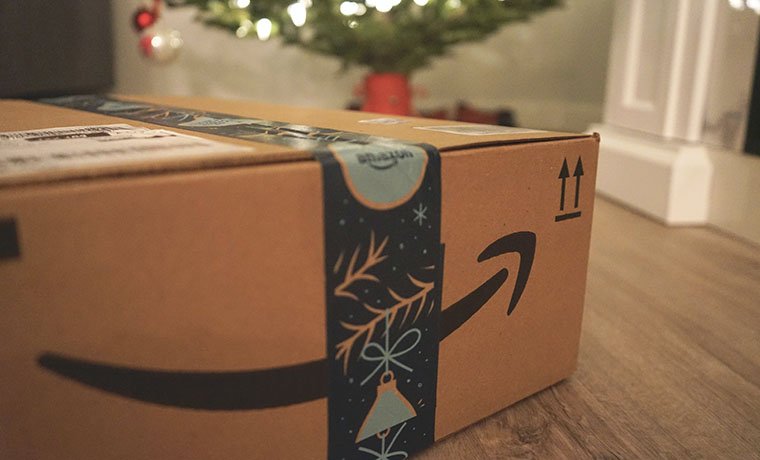 The holiday season is rapidly approaching. What are some key tips to balance online vs physical stores demand during the COVID peak sale season?
The holiday season is when an e-commerce and omnichannel retailer's warehousing and order fulfilment operations are put to the test. To prepare, retailers typically begin planning from as early as July. But with the pandemic already disrupting supply chains for many, digital sales are likely to reach unprecedented levels. Retailers need to ensure they can still meet the requirement for demands, while ensuring service levels remain high and that there isn't a backlog of orders – online or offline.
These are the key strategies to stick by:
The right staffing in warehouses and in stores
Using business operational forecasts, retailers can calculate additional staff required to fulfil inbound and outbound handling requirements. However, retailers need to realise that as this is peak season, they will be competing with other businesses for staff. To attract talent, retailers may need to look into offering more attractive incentives, including better hourly rate or sufficient leadership and training to support the workforce.
Having enough equipment to handle demand
Retailers also need to run their forecast across the capacity of their warehouse equipment. This is to ensure there is enough equipment such as the radio frequency (RF) scanners, packing benches, forklifts, pallet jacks, or advanced automation and robotics amongst others at hand to meet peak volume days. As retailers will only need this additional equipment to cope with this short-term burst of demand, renting can be an attractive option to ensure the equipment will not be idle after the peak season.
The right storage and warehouse capacity approach
Retailers only get full value from the rent when warehouses are fully utilised. However, retailers often find that warehouses are underutilised during regular periods and overcapacity during peak times. So during this time, they need to consider if they have enough warehouse capacity for the peak period, want to rent a warehouse, need to rent additional short-term warehouse space or outsource warehousing and fulfilment operations.
During the year, the pandemic has accelerated the popularity of online shopping. This is expected to increase dramatically during the holiday season. What are some best practices for sales volume forecasting to optimise warehouse and in-store inventory, besides relying on historical warehouse data?
The pandemic has already disrupted supply chains, and online retail volume is now much higher than what it was the same time last year. This has made operational forecasting more complicated than before, leaving retailers with limited data to base forecasts on.
Earlier when the pandemic first struck, retailers and suppliers reduced order volumes, only to experience unprecedented demand that's left them struggling to cope. This has shown it's often safer to over-forecast than under-forecast, so retailers can map out the right staffing capacity, tools and storage models to handle demand.
These all need to be carefully planned, as changes to the supply chain forecasts just before or during the peak period will impact abilities to fulfil orders effectively.
Retailers will also need to consider if the vendors they work with have sufficient lead time to provide the appropriate support. We have dealt with retailers who only realised late in the game, sometimes right in the peak period, that their warehouse operation cannot meet impending demand. In this scenario, retailers are typically not able to procure or rent the right equipment at extremely short notice, leading to backlogs in sales order processing.
During the sale season, it's important to understand the nature of space utilisation. How can retailers avoid over or understocking the warehouse?
It's common for warehouses to be underutilised during regular days and overcapacity during peak times. But this can be prevented.
It often doesn't make sense for retailers to build additional storage capacity to increase warehouse throughput just for the peak season, as this often leads to underutilised assets post-holiday. While renting is an option, it also comes with additional challenges with managing multiple sites such as staff supervision and additional capital requirements.
One option is to outsource the warehouse operations to third-party logistics providers (3PL). 3PLs can provide retailers with access to the latest fulfilment technology like advanced automation and robotics, scalable solutions to meet demands during different seasons while allowing retailers to share cost and execution risks with the warehousing experts.
This all also needs to be planned and implemented well before the peak begins. Once volume increases, retailers should monitor the operations then proactively make the changes as required.
Like this story? Click here to find out more about Power Retail E-Commerce Intelligence or here to sign-up for the free weekly Pulse Newsletter for more essential online retail content.