How Partnerships are Helping Retailers Better Resonate with Modern Consumers
The last few years have been tough for retail marketers in Australia.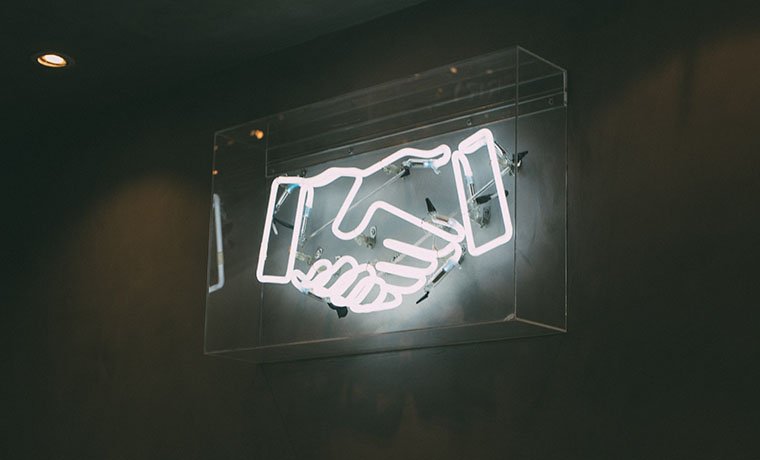 Firstly, the dawn of the privacy-first era is making it harder and more expensive for marketers to reach new audiences online.
Then the global pandemic swept in, and The last few years have been tough for retail marketers in Australia. upended consumer purchasing habits, accelerating digital transformation whilst decimating physical retail operations. 
And now, soaring interest rates look set to impact discretionary consumer spending. 
However, the biggest challenge retailers face is to ensure that they meet the consumer along today's disrupted and highly nuanced purchase journey. Buyer behaviour has shifted considerably as consumption and trust of traditional media, and traditional advertising has nose-dived, which means brands must get creative to reach new consumers.
To help retailers understand what is influencing the consumer path to purchase and to strategise accordingly, impact.com teamed up with Power Retail to survey more than 1,000 online shoppers.
Our three key findings from "Partnerships: The retail imperative to reach modern consumers" reveal:
Declining tolerance for traditional digital advertising
We know that over the last few years, political and social instability have taken their toll on how much we're willing to trust anyone or anything online. Edelman's 2022 Barometer, for example, found that trust in media fell by eight points to 43 percent, making it the only institution in Australia distrusted by a majority of the population.
With trust in advertising and media in freefall, traditional ads are no longer cutting it. Consumers have grown tired of intrusive digital display ads with slow load times and are turning their backs on ads in droves. Our research showed that 44 percent of Australian consumers use ad blockers, whilst an overwhelming 86 percent skip through video ads.
Crucially, high-profile documentaries like The Social Dilemma and The Great Hack have also made consumers much more wary about how their data is used. The research showed that 41 percent of consumers found personalised advertising to be creepy, whilst 28 percent found it annoying and would prefer that their data isn't used in that way. 
As a result, digital advertising can be actively off-putting for shoppers, with a massive 64 percent disclosing that they have actually been discouraged from making a purchase online by advertising. 
All of which spells big trouble for brands if they are focusing their efforts on display and video advertising. 
Recommendations are key to consumer discovery and research 
When we asked consumers which channels they use for general research and inspiration, Word-of-Mouth and Comparison and Review Sites tied for the number one spot (49 percent), whilst a quarter of all consumers (25 percent) gained inspiration from organic Social Media posts. 
It's a similar story when you look at how a consumer heard about an item they'd purchased from a brand or retailer they hadn't purchased from before. After organic search, Word-of-Mouth was the number two most popular at 15 percent, with Comparison and Review Sites (ten percent) and Social Media (both organic and paid) coming in joint third (both at nine percent).
Tellingly, over half of consumers claim to distrust (33 percent) or completely distrust (25 percent) online banner or video ads when it comes to guiding their purchase decisions, whilst Comparison and Review sites are the most trusted. 
Influencers are influencing purchase decisions
The global pandemic may have ushered in an era of more authenticity as the highly curated aspirational influencer gave way to a more down-to-earth vibe, but our research shows that influencers are still delivering the goods. Literally. 
Fifty-eight percent of consumers said they had made a purchase directly attributed to an influencer, with 30 percent of those surveyed having made three or more purchases because of an influencer. 
Perhaps unsurprisingly, Fashion (63 percent) and Beauty Products (52 percent)  are the most popular categories consumers like influencers sharing information on, but Electronics (43 percent), House or Garden (41 percent) and Health Products (35 percent), Fitness (33 percent) and Food and Drink (29 percent) demonstrate that influencer marketing has broad appeal across all retail sectors. 
What's clear is that as consumers grow more wary about traditional advertising – and as the media landscape fragments around them –  many are turning back to more 'old school' ways of discovering and then researching new brands and products. 
It's akin to when shoppers would get recommendations from their local trusted shopkeeper – but now many of these trusted advisors are online. 
This means that retailers must ensure they adapt and show up at the key stages of this more nuanced path to purchase –  and partnerships represent a very real solution. 
Where once companies jostled for the attention of consumers, we're now seeing brands collaborate to grow their businesses, advocating for each other and achieving mutual, sustainable success as a result.
Whether it's a brand-to-brand partnership, influencer campaigns, mobile app partnerships or more traditional affiliate and cashback activity, authentic partnerships are driving real value for many leading online retail brands. 
When leading Australian bookseller, Booktopia expanded its partnerships mix and optimised its payout scheme leveraging impact.com's partnership management technology, it achieved a 38 percent increase in year-on-year revenue. Australian floral disruptor LVLY achieved similarly impressive results when it grew its partnership revenue from $1.25 million to $2.85 million. 
To learn more about how Booktopia and LVLY have created scalable, revenue-driving partnership programs and to access the full results of the "Partnerships: The retail imperative to reach modern consumers" study, download the report here.