Sustainable Shoppers Want a Transparent Supply Chain
We recently witnessed a worldwide demand for large tech companies to lower their emissions and set carbon-neutral goals. This hyper-focus on bettering the planet has carried into the retail industry where sustainable shopping is quickly becoming a top priority to consumers.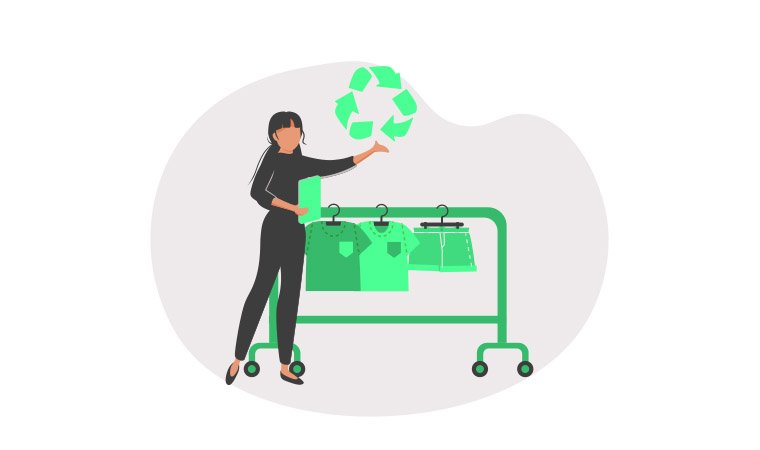 According to a Mastercard study, 61 percent of Australians are becoming increasingly concerned with sustainability in regards to their shopping choices post-pandemic. In fact, half of all global consumers said 2021 has made them a more eco-friendly shopper, according to a Raconteur report. 
The Rise of Sustainable Shopping
Gen Z is driving a lot of this change as the demographic enters the workforce. They are often what we call conscious consumers who base their shopping decisions around brands' environmental practices.
While shopping habits come and go, we shouldn't expect this trend to disappear any time soon. Helping the environment should be motivation enough, but retailers who want to maintain customer loyalty need to take a hard look at their internal and external processes. The internet has added substantial transparency to supply chains, and now consumers can easily see right through greenwashing campaigns. 
To attract conscious consumers and lead them to the point of purchase, brands and retailers need to provide instant visibility to the data that shows how products were sourced, manufactured, packaged, and delivered. Integrating sustainability credentials into product information included in feeds and listings gives consumers the confidence they need to ensure they're making an ethically-sound purchase. We're already beginning to see a norming of this practice, and it likely won't be long until marketplaces and other retail channels require companies to show their sustainability scoring and certifications. 
Barriers to a Transparent Supply Chain
Unfortunately, managing information across supply chains is extremely difficult in the face of commerce anarchy, so making sustainability credentials for specific products readily available to consumers is no small task. 
The product data that companies source from thousands of suppliers and manufacturers comes in various formats, and sometimes there are missing details, such as what packaging materials were used. Companies then have to fill in the missing information and reformat the data to make sure it meets requirements for various marketing and selling channels. Finally, they ship that data off to appear in product listings and feeds across hundreds of consumer touchpoints. 
This process takes months if performed manually, and by that time, much of the product information could already be outdated. On top of that, making updates to this information requires a tremendous amount of labour, and ensuring those updates are consistent across every channel is nearly impossible with the current tech stacks companies rely on. On average, companies use about four different systems to manage their product information. This patchworked approach has proven to be ineffective as most systems don't integrate and ultimately create data silos.   
Communicating Supply Chain Data with P2C
To add visibility into supply chains and provide consumers with the information they're looking for to make ethical shopping decisions, companies need to rethink how they're managing the path that product data travels between suppliers and buyers. This path is known as the product information value chain, and it's best controlled through product-to-consumer (P2C) management. 
P2C management is an entirely fresh approach that simplifies the process of managing product data within the commerce ecosystem. According to a study of Australian business decision-makers, 62 percent of organisations anticipate stronger brand control globally with a P2C strategy. With more control over how product data appears in front of consumers, companies can more easily build and maintain a reputation for being a sustainable brand. 
So what does P2C management look like once implemented? A strong P2C strategy offers the following elements that can help attract and retain conscious consumers: 
Consistency:

Consumers aren't just checking brands' websites for environmentally-friendly messaging. They're also listening to TikTok influencers describe their favourite reusable fashion trends and filtering searches for sustainability credentials on Amazon. It's not enough to share detailed product information in one channel and ignore the others. A P2C strategy should provide real-time syndication, allowing companies to update product data instantly on hundreds of channels to ensure they're keeping a consistent presence in all of the places their customers are spending time. 

Efficiency:

P2C management should simplify a company's commerce operations with integrations and automation. For example, P2C can allow companies to constantly monitor and track product data spread out across their entire commerce ecosystem to analyse performance. This allows them to gain accurate insights about how consumers are responding to certain product campaigns, such as one that touts their sustainability credentials.

Flexibility:

Many companies have to look beyond mainstream sellers and manufacturers to source sustainable items, so a P2C strategy should be equipped to import product data from any supplier. Regardless of the complexity of the data, strong P2C management can handle any product catalogue size. 
As consumers continue to adjust their shopping habits in response to growing concerns for climate change and other worldwide environmental impacts, companies need to clearly communicate how their products and supply chains are following sustainability measures. Providing clarity in product listings and feeds – and ensuring this information doesn't skip any customer touchpoints – is exactly the transparency needed to win over the conscious shopper. 
The e-commerce landscape is changing. With a Power Retail Switched On membership, you get access to current e-commerce revenue and forecasting, traffic levels, average conversion rate, payment preferences and more!