What Are the Latest Critical Trends Observed in Retail?
There have been a plethora of changes facing retail since the outbreak of COVID-19. We sat down with Beatrice Ellefsen, the Head of Customer Success, APAC at dotdigital to examine these trends and the importance of community in tough times.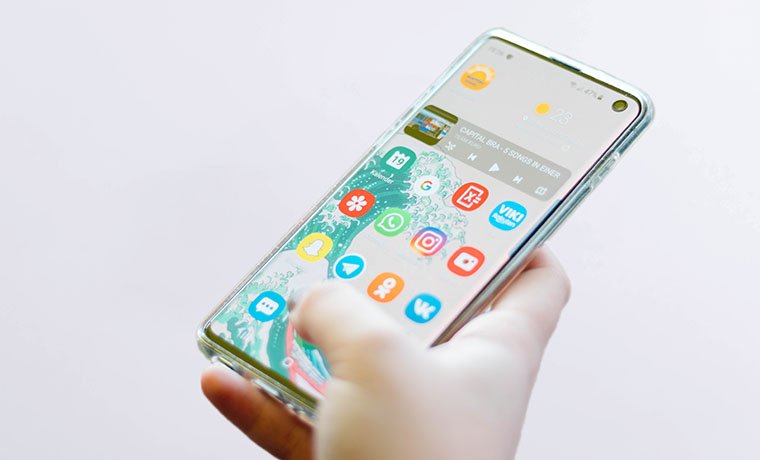 How has COVID -19 crisis impacted the retail industry? Which are the least and most impacted categories?
The impact of COVID -19 has been significant in the retail industry in terms of both consumer behaviour and product demand. While consumers rush to stock up on essentials and household supplies, non-essential goods have seen a plunge in demand. With extreme lockdown measures and self- isolation rules, stores haven't seen much of physical footprints except for supermarkets. As shopping shifts online, retailers are revisiting online strategies, creating marketplaces, and ensuring effective communication to enhance the customer experience. 
Fashion and beauty product categories were the most impacted, while fitness and sporting goods have seen a short term spike with the transition to working from home. Grocery, household essentials, and staples have emerged as winners. Initial days of lockdown also witnessed panic buyers trying to stockpile alcohol over fears of unavailability with a surge in liquor sales. A great example is one of dotdigital's online wine seller clients – the company had their best day since Christmas, at end of March, and saw almost a 10 percent increase in the number of customers within last 30 days. 
What key COVID -19 trends have you observed in past weeks?
The past months have brought unprecedented challenges for businesses. The shift towards online shopping has presented businesses with an opportunity to think differently, reflect on their digital efforts, and improve user experience. Panic buying situation saw customers prioritise their shopping depending on the need of the hour and being less inclined towards any promotions or discounts. 
Brands also observed a notable increase in live website chat functionalities as consumers sought expert assistance with their online shopping journey. Adapting responsively to the current crisis, ensures the wellbeing of the workforce and customers, and enables brands to continue to win customer trust.
As the consumer demand for essential products is rising, what can we anticipate on online retail spend in upcoming weeks?
One way to predict the sectors that are expected to see growth is by referring to the famous psychological theory 'Maslow's Hierarchy of Needs'. The theory by Abraham Maslow divides human needs into five categories physiological, safety, love, esteem, and self-actualisation, we move from one to the next as soon as the first is secured. This means that although essential goods continue to be a priority for consumers, the focus will be gradually shifting from safety and security towards mental wellbeing. 
The categories of retail, experiencing an uplift in growth since the beginning of April, have changed significantly. Having been hit the hardest in March, the fashion category seems to be on a rebound as more fashion labels are offering discounts and deals that are appealing to its consumers. Moreover, as the initial working from home splurge on home office accessories began to dwindle, April saw the focus shift towards fitness and sporting goods. 
What is the impact of this on sales?
Sales have been largely impacted leaving retailers with extremes – either they're doing extremely well or they're struggling, without much middle ground. It's been unstable week on week as consumer demands fluctuate. Interestingly, some have witnessed some exceptional results from online shopping. For example, an Australian retailer selling eco- products (skincare, beauty, food and health, fashion) saw an exceptional increase of 46 percent in repeat purchases just in March compared to the rest of this year, with a 42 percent increase in overall revenue. 
Similarly, an equipment and digital imaging accessory dealer has seen online sales increasing by 70-80 percent, with nearly 7,000 contacts placing orders in the last 30 days, up by 44 percent from the previous month. It's fantastic to see that it's not all gloom and doom and things are starting to look positive.
What are the main sales strategies that companies are using at present?
Currently, retailers are focusing more and more on customer engagement and personalised marketing to fill the gap between – what customers want and what they need. Companies are putting their best course of action to enhance customer experience, listen to their needs, and fine-tune the product offerings. One of our Australian skincare and beauty manufacturer clients, Jurlique, is using chat functionalities to help customers find the best product. Having real-life beauty experts chat online with customers enables them to understand their needs and cater to them accordingly. 
Many companies are adopting the 'pivot' strategy to boost productivity, efficiency and revenue.  Brands are making fundamental changes to their business offerings determined by market research and market demand. For example, Designer Brands (part of Total Beauty Network), a dotdigital client, is now selling hand sanitiser (available to ship May 5) in addition to their regular offerings. Similarly, Camera Pro, one of Australia's leading camera retailers is now offering photography classes via webinar and are using marketing preferences to run brand-specific webinars around Nikon, Sony, etc. Retailers also continue to win the hearts of customers with ongoing efforts in ethical marketing. 
How critical are these strategies during these unprecedented times?
These are difficult and challenging times for everyone and currently, the biggest challenge for some is to keep their business afloat. At present, communication and customer engagement are vital to build customer assurance and adapt to this rapid consumer behaviour changes. We are living in a 'FOGO' (fear of going out) age, and there is fear among customers while they move around the stores. Health and safety is the biggest concern and customers are vulnerable. Hence, brands need to provide comfort and a sense of wellbeing. It's important to recreate unique in-store/in-person experiences online through personalised messaging and chat functionalities to redefine the value of trust. 
What is the role of retail towards the community in the current crisis situation?
The retail industry has an incredible ability to come together and support the community in the time of crisis. There was a great wave of support from the industry in response to the devastating Australian bushfire crisis to support those affected. As an act of solidarity, the industry has again come together to support the heroes at frontline caring for people during the COVID-19 crisis through 'Frontliners'. The social initiative launched by Phil Leahy, CEO of Retail Global has attracted big names as partners and sponsors including dotdigital, proudly supporting the noble cause. The team is raising funds to deliver Frontliner Kits to hospital healthcare workers across Australia.
Businesses are also taking the lead in keeping the community safe by abiding by government and health guidelines. In the past weeks, businesses have introduced changes to their services- extending returns periods, switching to cashless payments, contactless delivery, around the clock trading hours on the website, and social channels.
Beatrice Ellefsen is the Head of Customer Success, APAC, dotdigital
Power Retail is dedicated to providing critical and live e-commerce retailer benchmarking data and shopper insights for the online retail industry. Click here to find out more about Power Retail E-Commerce Intelligence or here to sign-up for the free weekly Pulse Newsletter for more essential online retail content.