Is 2020 the Year of the App?
It's been a wild year for retail so far, and it seems that it will only get wilder. A new study from POQ predicts that 2020 will be the year of the app and that mobile shopping will dominate the online shopper.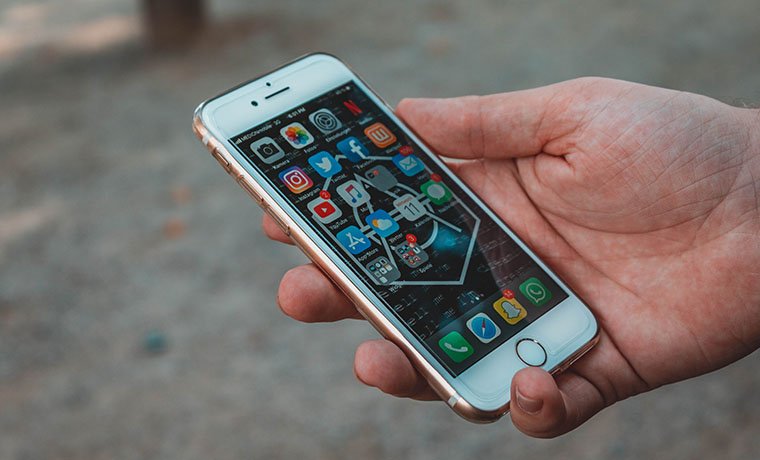 This study found that during the holiday period of 2019, from Black Friday to Christmas, the use of shopping apps throughout the US increased by 33.3. percent YoY. The biggest increase found during this holiday period was during Cyber Monday – app downloads increased 42.2 percent YoY.
"App shoppers are more open to engaging with brands via the app channel during this time," the report said. "This makes November the prime time for building loyalty and developing customer relationships through App Story content. It's crucial for retailers to understand what types of content fit this channel best."
What steps can an Australian retailer take to reap the rewards of mobile apps, and is it worth the investment?
The Leading Language
There is specific language that may increase the open rate of push notifications, this report found. The average open rate (O.R.) on Black Friday was 1.99 percent. When a retailer used emojis in its push notification, that O.R. jumped to 2.3 percent. Moreover, if the retailer used the key term 'deal', that O.R. jumped again to 3.3 percent.
Using keywords like 'Black Friday' also helped spike the O.R. for push notifications by 2.5 percent. An interesting discovery from this report found that the term Black Friday was used in 10 percent of all application push notifications throughout the holiday period, but the use of emojis dominated with 85 percent usage.
"Use emojis to connect to your customers and stand out. Combine with terminology like 'deal' and 'Black Friday' to see higher direct open rates," the report suggested.
The Big Push
Push notifications are an effective method of capturing an audience, but there are certain rules to follow when completing this step. These messages are independent of the app the consumer is using, so they can be scheduled for specific times. The report from POQ found that there are specific times of day which can seize higher O.R. and customer retention. There are some that retailers should also avoid altogether.
The Best Times
As the rate of app popularity continues to grow, so do the times that competitors will grab to capture attention from customers. While it may seem fine to schedule push notifications whenever you schedule social posts or EDMs, it can cause more harm than good in the long term.
The POQ report found that there are specific time frames that result in higher open rates and customer retention. These times include 7:00 am, 3:00 pm, 4:00 pm or 11:00 pm. Why? "Less of your competitors are sending push notifications at these times," the report explained. Furthermore, retailers "can take advantage of the higher than average direct open rates from shoppers having time to interact with them" and these "are at more sociable hours that shoppers will respond to".
Push notifications scheduled at 3:00 or 4:00 PM may have the chance to receive an open rate as high as 3.95 percent.
The Future of Apps
POQ named 2020 as The Year of the App', but it may be a little premature to stand with the name. According to the Power Retail Spotlight Series Retailer Apps, 82 percent of Australian consumers have at least one retail app on their smartphone.
Although this is a significant proportion of Australian shoppers, purchasing goods via the app is the second reason (42 percent) why they have downloaded the app in the first place. According to the report, 50 percent of Australian shoppers use retail apps to price check on the go.
The report also found that push notifications may not be as effective as retailers may believe. In fact, a better way to increase retention with customers includes personalisation (42 percent) and the ability to browse social media without having to leave the app (40 percent).
"The three most popular innovations directly address what has previously been seen as barriers to shopping online compared to in-store," explained the Power Retail Advisory Board. These include features that enable the shopper to:
Try-on items to see how they would look
Calculate the best size for the shopper using a photo
Use virtual reality to see items in 3D and look at them from all angles
Moreover, using functionality like visual search can significantly improve customer retention and order value. The Power Retail report found that Forever21 increased its Average Order Value by 20 percent through visual search. Furthermore, Boohoo achieved an 85 percent higher conversion rate among shoppers using its visual search function compared to those who didn't.
While using specific language for push notifications may be a great way to grab the attention of customers, if your retail app doesn't stack up against the competition, your app may end up in the recycle bin.
Like this story? Sign-up for the free Pulse Weekly Newsletter for more essential online retail content.