Is V-Commerce All It's Cracked Up to Be?
Alexa, tell me the next big thing in e-commerce. Is it V-Commerce? Homes are no stranger to automation. From 'Ok Google, turn on Living Room lights' to 'Alexa, set the alarm for ten minutes', Australians are turning to home automation to help them get through the simplest tasks. But what about shopping?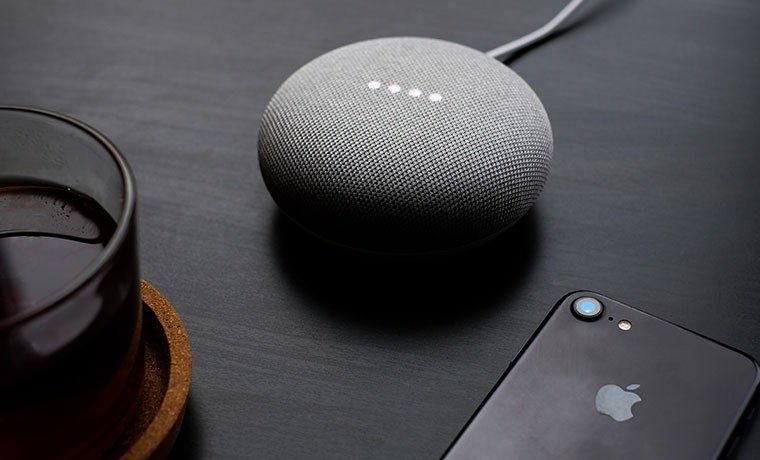 Many e-commerce professionals are predicting this platform as the next big thing, but it seems Aussies aren't quite ready for it quite yet.
In a recent study conducted by Power Retail of over 10,000 Australian online shoppers, zero percent of them researched and purchased an item using V-Commerce. Of course, this isn't surprising, as the technology isn't quite perfected yet.
What is V-Commerce?
V-Commerce is a shopping experience using nothing but your voice. It's obviously much more complicated than that, this is essentially what it does. This tool is ideal for those who wish to purchase groceries, such as toilet paper, liquid soap or dog food. Quick, short purchase decisions are the perfect category that aligns with V-Commerce.
The Market
As it currently stands, there is a niche market that V-Commerce fits into, which excludes the likes of apparel, furniture, and consumer technology. The categories that fit into this market include the likes of groceries, office supplies and items that inspire repeat purchases.
Even retailers such as Starbucks use this function for customers to easily make an order using only their voices.
"Voice is the next big way for us to be able to leverage data from a persons' car, home, or device. It will allow them to shop in a very conversational way with a robot, in the same that they would with a specialist on a showroom floor of a retailer," explained Marc Lore, CEO of Walmart.
The leading tech retailers such as Amazon, Walmart, Alibaba and Apple are taking advantage of this technique for shoppers in certain countries. Amazon uses the Alexa functionality for customers who wish to reorder an item they've previously purchased using V-Commerce.
"You want to keep your hands on the wheel and eyes on the road, so using your voice makes more sense," said Ned Curic, Vice President of Alexa Auto Division at Amazon.
Those who are more likely to feel attracted to V-Commerce may be the Next Gen shopper. Those who are digitally native and inherently understand the working of digital commerce have the adaptability to secure this concept.
The Catch
There are a few catches with this platform. It's not as easy to research a range of products using these services, especially if the technology is tied with the likes of Amazon. In these cases, the retail giant will be highly likely to have a pre-selected item at hand, such as a particular brand, that can't be changed when ordering. Otherwise, it will suggest the sponsored product of that time frame. This is great for those brands, but it can lead to difficulty for others, as they would have to compete to nab the top spot.
The other issue is getting the exact product name right when the customer orders it. If a customer wants to order a particular brand of soap, they'll have to remember the entire name of the item. For online shoppers, they can simply type in the brand name and manually find the products. This is likely to change and develop as AI integrates within the platform, but for now, it's a somewhat issue that should be addressed.
Another issue that customers may find concerning is adding their payment details to the device, and the level of trust they have with its security. Currently, 75 percent of online consumers globally are concerned that home automation devices are likely to get hacked. Furthermore, 51 percent say they have issues with a chatbot having access to personal data.
This takes us to the next issue, and that is trust. It's hard enough to get customers to adapt levels of trust within an e-commerce platform, let alone something that requires only your voice. It's not just the notion of privacy, hacking or payments, it's the lack of visuals. What makes e-commerce and brick-and-mortar so appealing is the visual aspect of it. Customers can take a look at a product from (almost) every angle, examine and see if it's the right item for them.
According to a recent study from Feed Dough, 39 percent of shoppers would be happy to receive a product recommendation from a voice assistant, but they would prefer to see the item prior to purchase.
A way to combat this is by sticking to repeat purchases. Amazon's Dash button allowed customers to instantly purchase an item that they had already tried. Whether it's a laundry detergent, pet food or hand soap, V-Commerce would benefit from having AI integration to understand the customer's shopping behaviour. In contrast, a voice assistant can instead read out a lengthy, but comprehensive product description to combat the lack of visuals. This can then establish trust, but it takes time.
The Future
As time progresses, certain steps towards an optimised voice experience must take place. From a strict and secure payment platform within its database to a backlog of personalised purchase history, there's always room for improvement.
Technology, a lot of the time, is like a fine wine: it gets better with age. V-Commerce is in its infancy, but with enough resources and optimisation, who knows? Perhaps we have the next big thing on our hands.
Like this story? Sign-up for the free Pulse Weekly Newsletter for more essential online retail content.